Happy New Year Everyone!
Happy New Year everyone! Welcome to the first post of 2014! This blog is a catch up of some fantastic work people have been doing mixed with a little news of upcoming events.
A Christmassy Who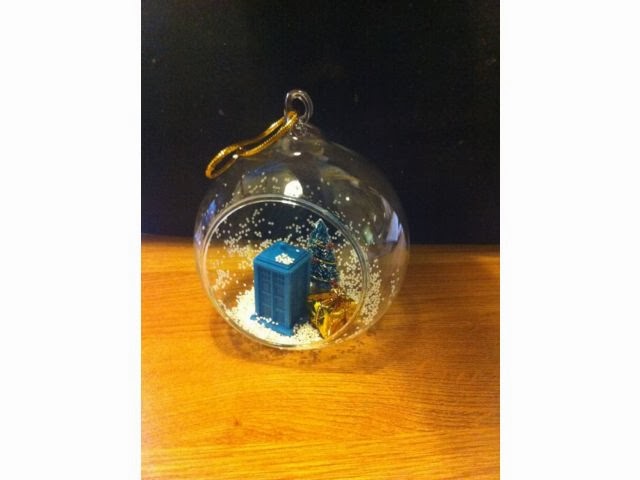 This is a photo of an excellent Christmassy Bauble present made by a gifted lady using a HO/OO scale Police box with a big helping of some artistic talent and skill. I'm also happy to say that the Whovian who received this gift was delighted with it 🙂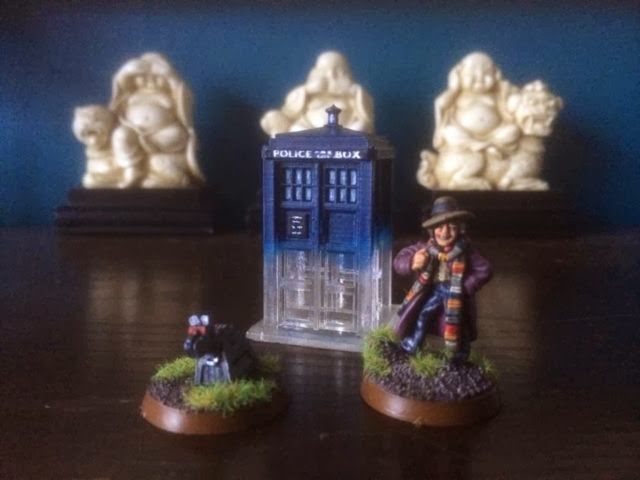 Keeping with Doctor Who, this is a picture of an expertly painted Doctor and K-9 standing outside a half materialised TARDIS. Great Stuff! If you like this painting work (and why wouldn't you?!) then check out his bloghttp://talesfromthemaelstrom.blogspot.co.uk/ all about old school sci fi and fantasy wargaming!
Well I'll be Blogged! 
You may have seen on my Twitter or Facebook pages, but I'm happy to say that some of my Victorian miniatures have been written about in a very complimentary blog! Read the post by Gavin here!http://ggreig.livejournal.com/132526.html
Yeoman Models and the First Crusade!
The Penarth Crusade model show is happening on Saturday the 25th January and Grekwood miniatures will be there selling some of my items! Very exciting! If you can, get along to the show – go! It'll be great!
To the slotties! 
This combination HO train track and slot car road is new to me but here it is all the way from New York. It's made by Scott and is awaiting some HO miniatures to place on the layout.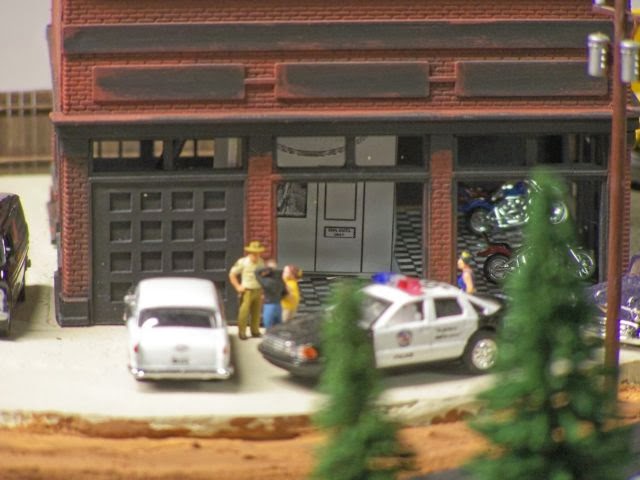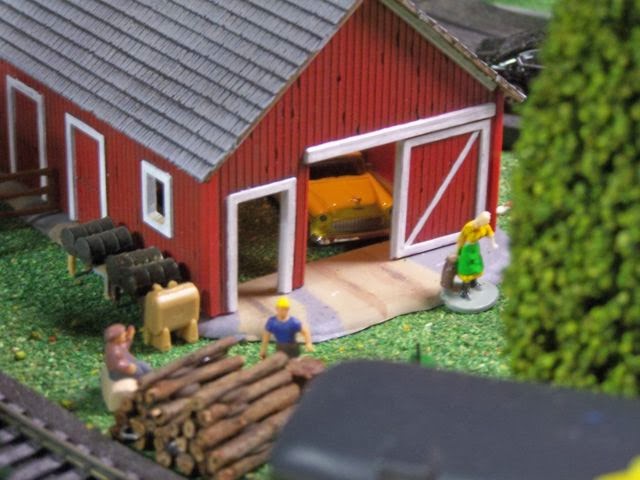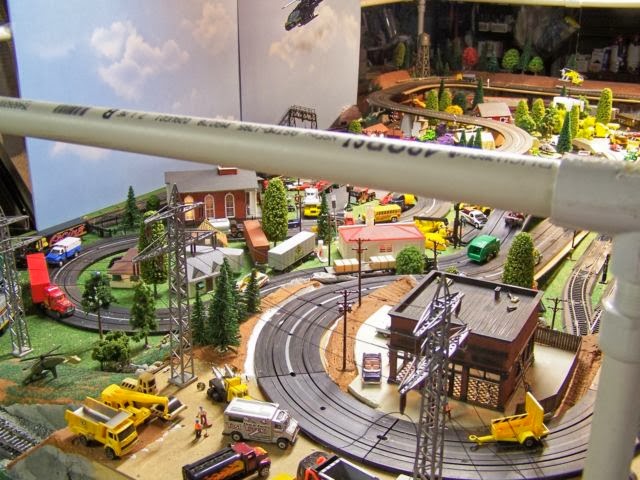 Roger is bringing a little bit of Victorian London to the USA in his Sherlock Holmes diorama. He's putting together and painting some 28mm Victorian items for his layout on top, and there is a Primeval layout underneath!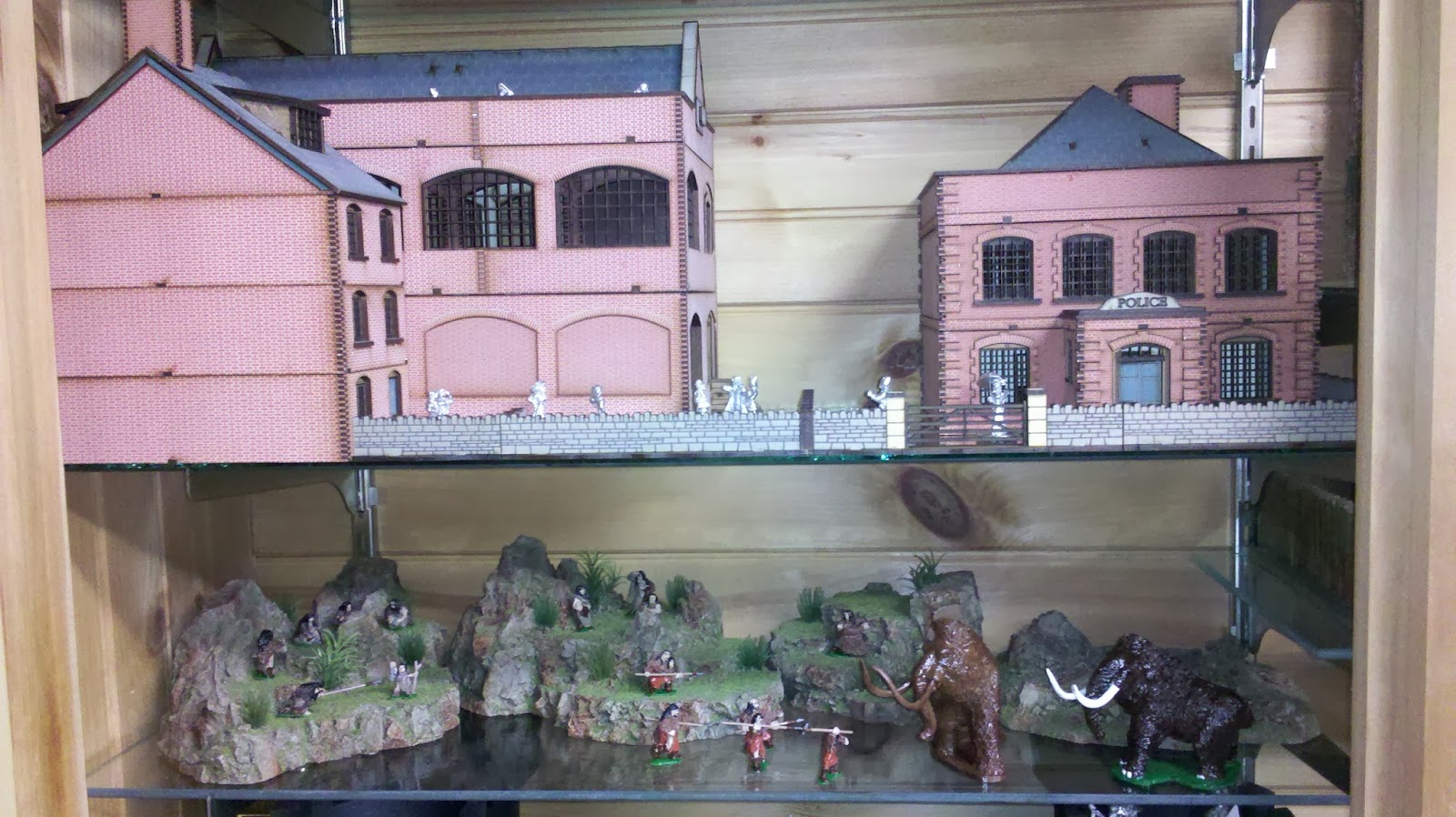 And also another UK character is being honoured in this tableau! If you look on the right you can see The Doctor by a Police Box. Lots of people awaiting a lick of paint as you can see but it'll look terrific once finished I'm sure!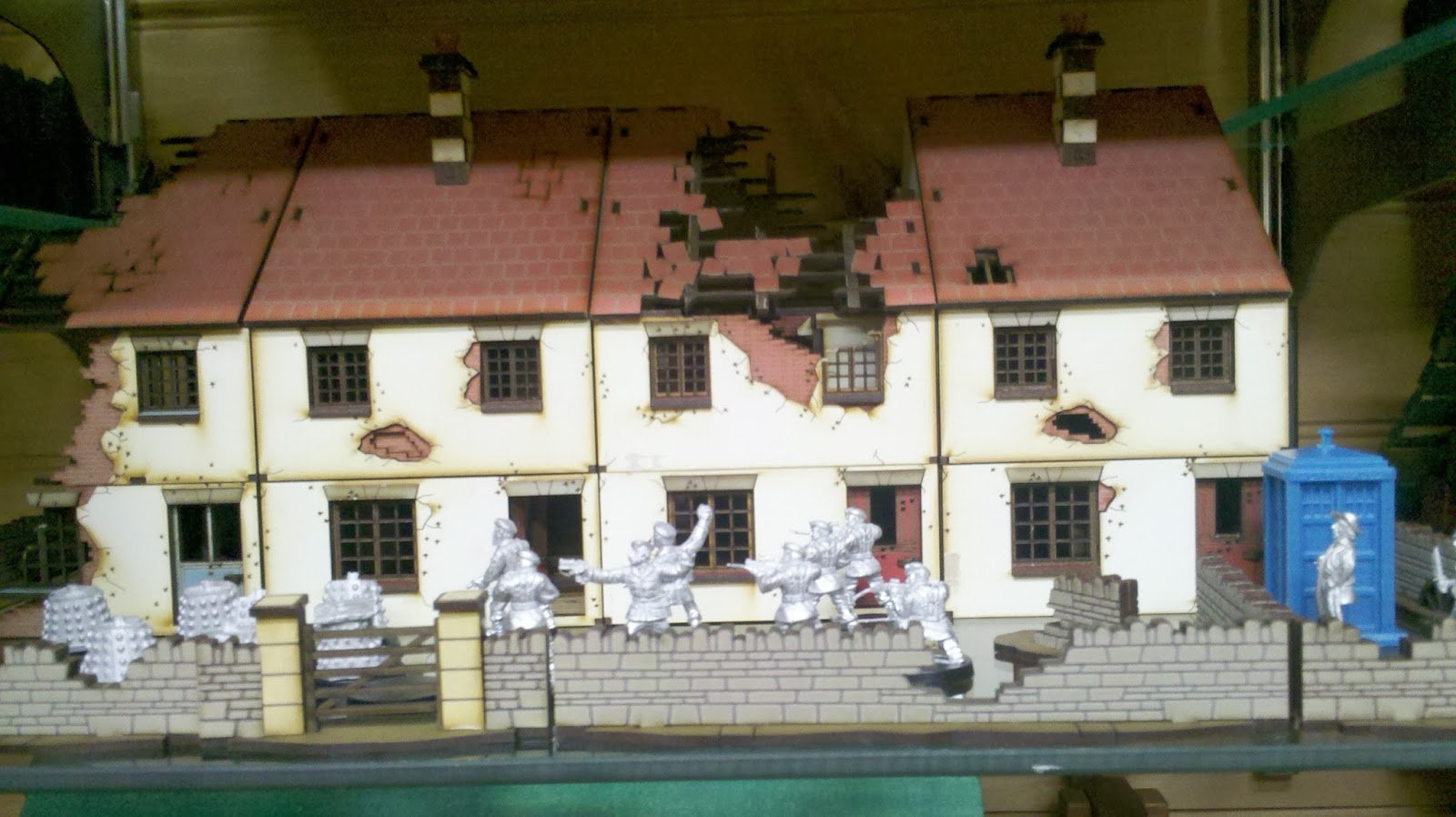 Blog Fan
If you are a fan of bogs about miniatures, then I can recommend  http://handofjunk.blogspot.co.uk/ It's mainly about Warhammer 40K but he's branching out. Check it out!
I can also recommend http://www.blackpyramid.co.uk/ if you are looking for a variety of figures from Spartan, Steam Punk and Weird World War II! I have a Steam Lancer from them and it looks great! I can't wait to paint it and when I do – I will of course post it on the blog!