I, Morbius
Mentioned in an earlier post was the project by blogger Danny from his Hand Of Junk blog where using the Police Box model and some figures from Black Cat Bases and Battleforge to make a diorama of Doctor Who and the evil Timelord Morbius!
"I, Morbius, who once led the High Council of the Time Lords, reduced to this – to the condition where I envy a vegetable."
It's from one of my favourite Classic Who serials The Brain of Morbius. I recommend getting the DVD and it's a must watch before watching the excellent Night of the Doctor!
See the diorama come together with this great blog post here –
http://handofjunk.blogspot.co.uk/2014/03/brain-of-morbius-diorama.html
Nissen Hut
David has sent me some photos of a HO/OO Gauge Nissen Hut he's painted for his model train layout.
Also, Doctor Who will be making an appearance on the layout with one of the HO/OO gauge Police Boxes I make and you can see in the picture below, that Harry Potter and Ron (in that funky blue car) will be making an appearance too!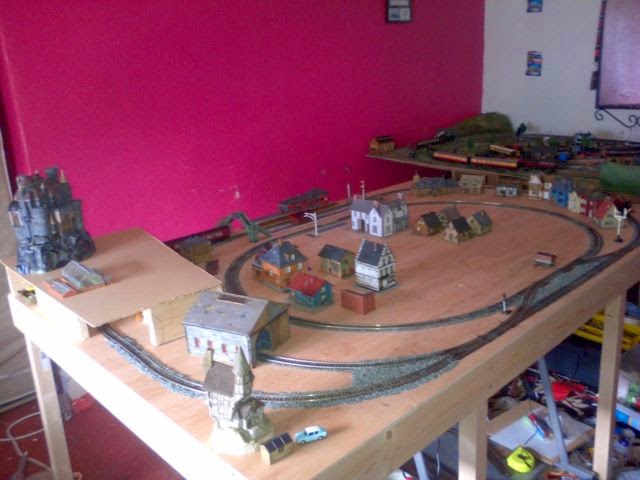 Doctor Behind Glass
The Doctor also pops up in this rather lovely looking scene from Stefan. He's placed the TARDIS into a rather peaceful scene as an ornament, and also painted up some of the other larger scale Police Boxes.
You can see some of Stefans work in progress pictures and a Tenth Doctor figure below.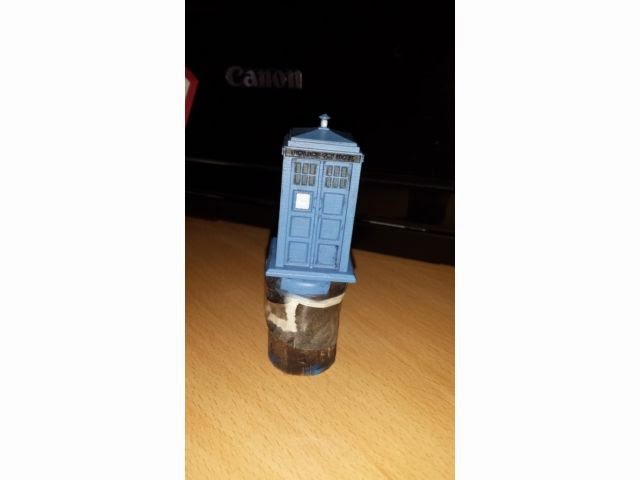 Resellers
Just a little news that both Black Pyramid Gaming and Decors Miniaturesjoin Grekwood Miniatures as some Yeoman Model resellers! Woo Hoo! Both Black Pyramid and Grekwood travel to model shows and make some terrific products. Please check out their websites!
Tweedy
Another photo that was sent to me was the 28mm scale Police Box I make expertly painted from a modeller. He told me that he's gone for the Newbury / Tom Baker colours. the figure for scale is 'Tweedy' from Crooked Dice.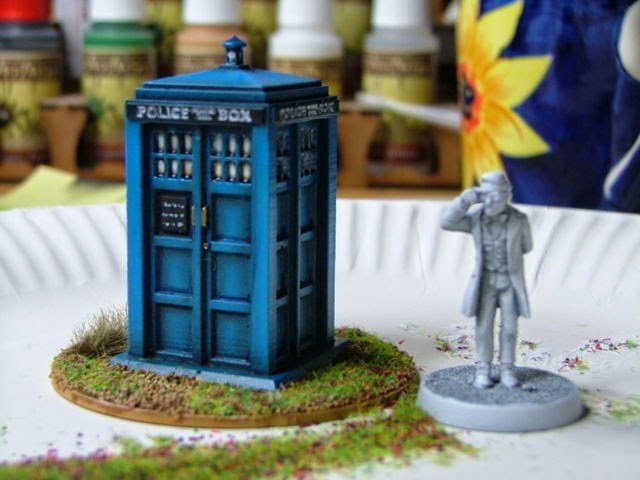 Swiss Trains
If you want to see some great model work of trains and very realistic and detailed layouts, check out this train model site with some fantastic work and lovely photos from Switzerland www.modellkunst.ch
Flames of the Red Scull
Gwen from http://www.frgn.proboards.com/ has done a great job of combining the WWII game Flames of War and the WWII Marvel Superhero of Captain America! But no hero can be without a villain, so a Red Scull Army has also been made! Check out the amazing photos below and the forum for more excellent work from Gwen who's Star Wars Stormtrooper army look great too!