Painted Miniatures
Hi everybody!
This is a special blog post dedicated to the amazing work and talent of people who have so generously bought and expertly painted some of my miniatures. Just scroll down and take a look at some of the pictures. I'm so jealous!
Horten Ho 229
This WWII Flying wing was painted by Ryan in a maritime/coastal camouflage. Masking tape was used to help paint the camouflage and decals were used for the insignia.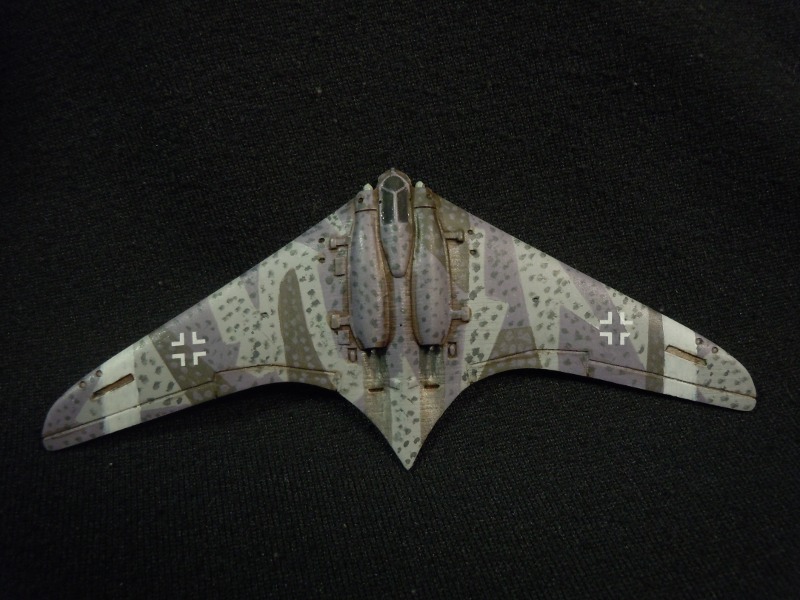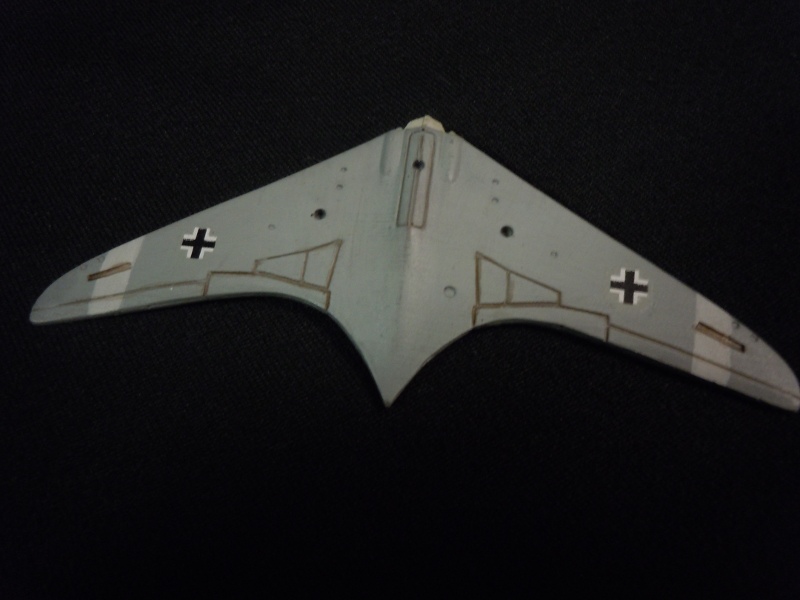 I have recently painted two Horten Ho 229's myself. I painted them with a mottled camouflage using blutack to create the camouflage shapes. I'll no doubt be showing them on my next blog post.
Beside a country lane
This big and detailed scene by Craig is great, and sitting on the side of a lane is a little 1:100 post box.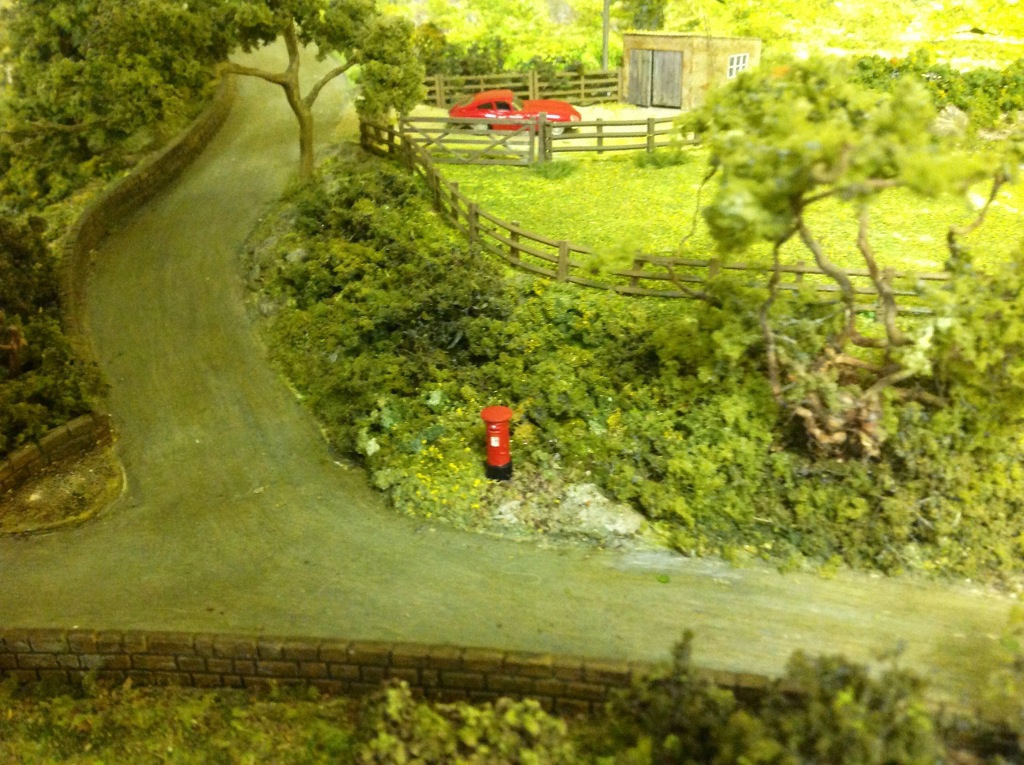 This is only part of a larger TT Gauge train layout and it looks so rich and fantastic I think you agree.
Steampunk TARDIS
Some of the police boxes I've made have been made into wedding toppers or chess pieces but recently some of the 1:72 scale Police Boxes have been made into Steampunk necklaces! A Mon Seul Desir.net from France has a website selling all kinds of jewellery like broaches, cuff links and necklaces in a number of different styles like Gothic, Steampunk, pop culture and now you can get a Police Box necklace!

More Police Boxes
Brian from the USA painted a 1:72 Police box using Testors paints and creating the words by carefully using decals from his stash of decals!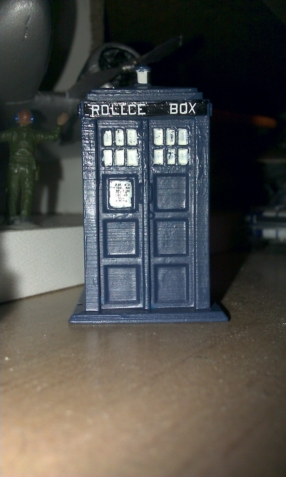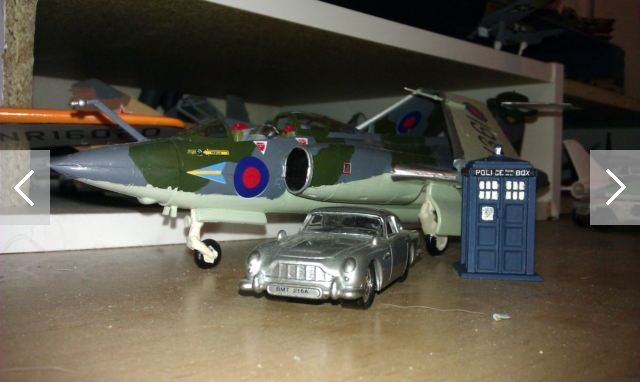 I love the Police Box next to the Aston Martin!
Now here's the 1:100 Police Boxes as part of a fan made Doctor Who themed chess set! You can see that Kevin used them as rooks on the Doctors side of the board. Maybe the rules of this chess can change so that the TARDIS can materialise on any square of the board at any time during the game!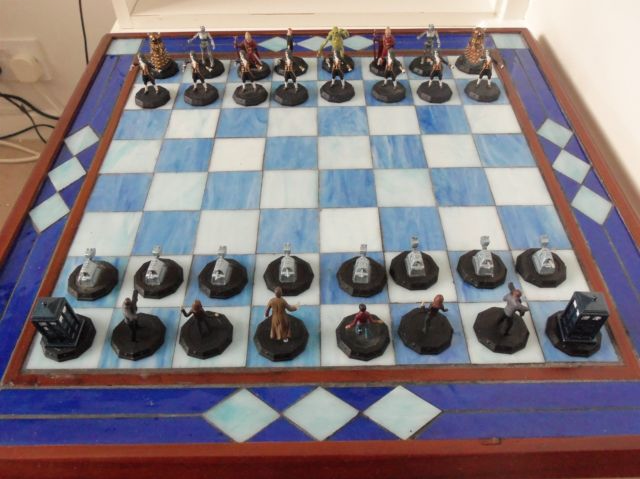 And the last of the Police Box models comes from Justin. The TARDIS isn't quite finished yet, but he's already done a fantastic job not just of the police box but of the set and the figures too! I love the Palace Theatre poster on the wall.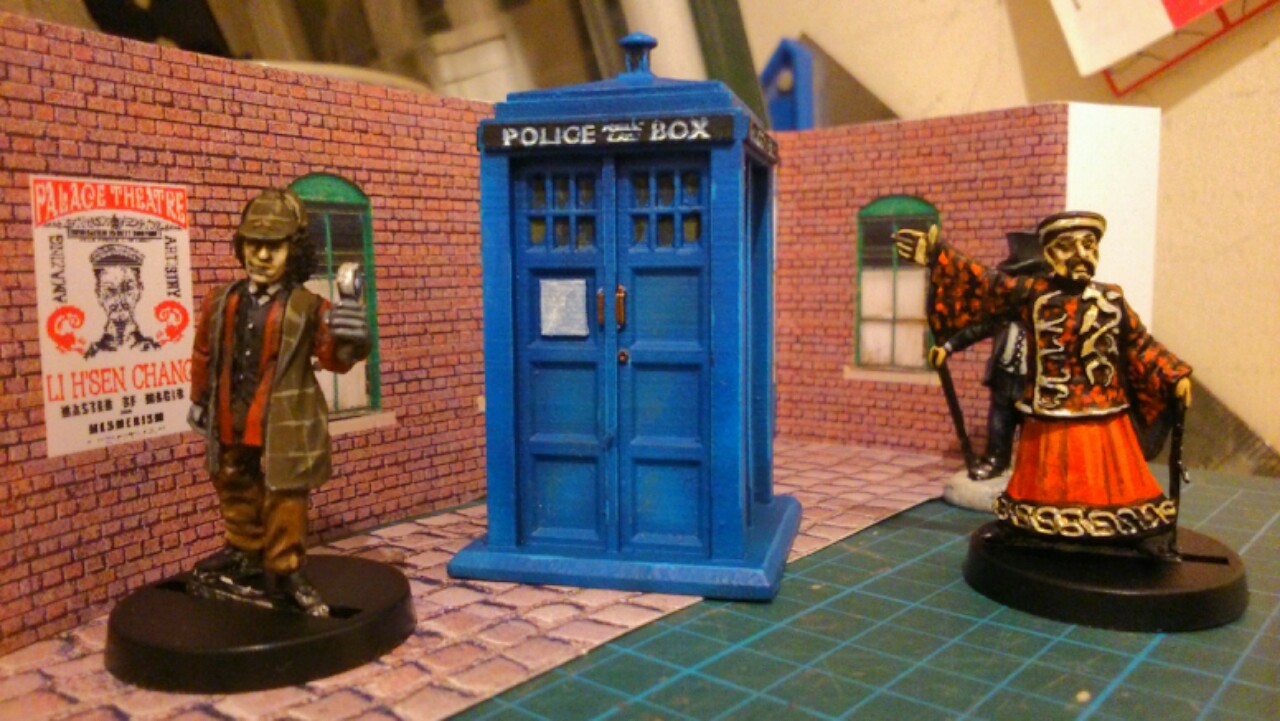 The figs and the TARDIS will be used in a game based on the famous Doctor Who adventure The Talons of Weng-Chaing where the 4th Doctor plays at being Sherlock Holmes in Victorian London. I am ashamed to say that I have not seen this classic serial, but I will hunt down a DVD and see it soon! You can read Justin's blog about his N Gauge model railway here!
It's a real Pea Souper
Keeping with Old Victorian London and Mr Sherlock Holmes, Neil has bought one of my 1:56 scale Victorian water pumps for his Huge and fantastically detailed Victorian London. The Layout was used for anEmpire of the Dead game. Check out the pictures below and look carefully to find Sherlock Holmes and Jack the Ripper!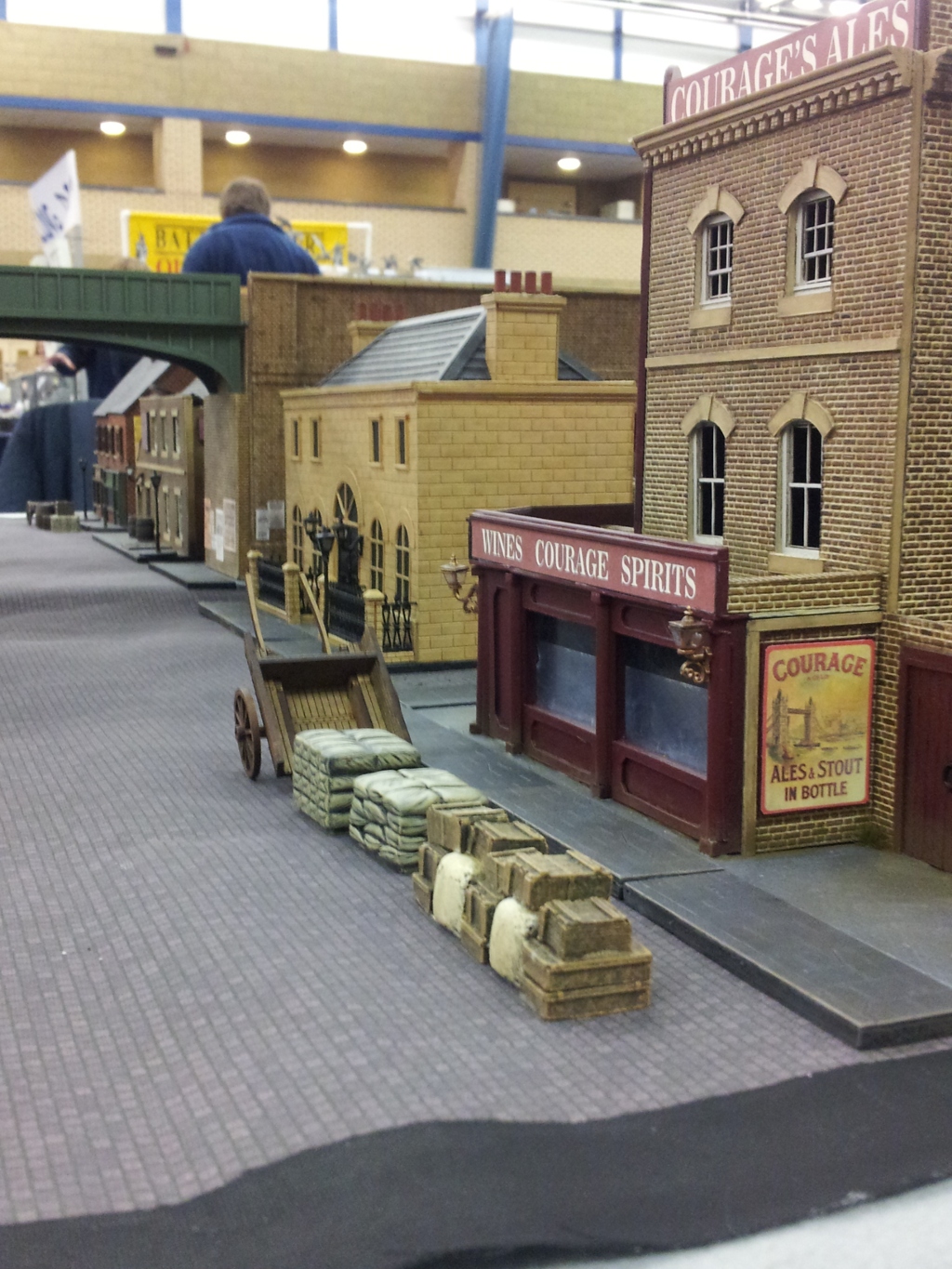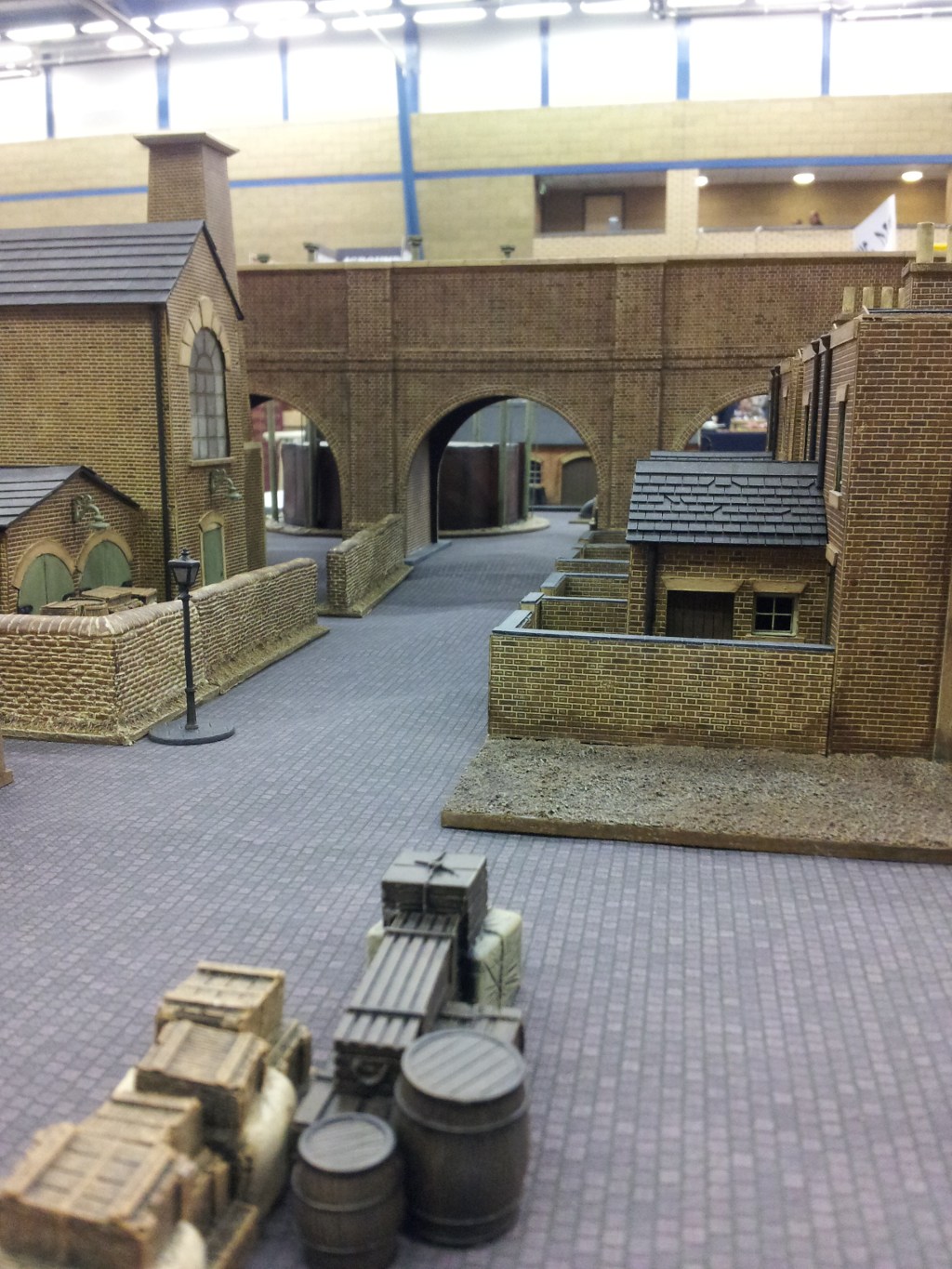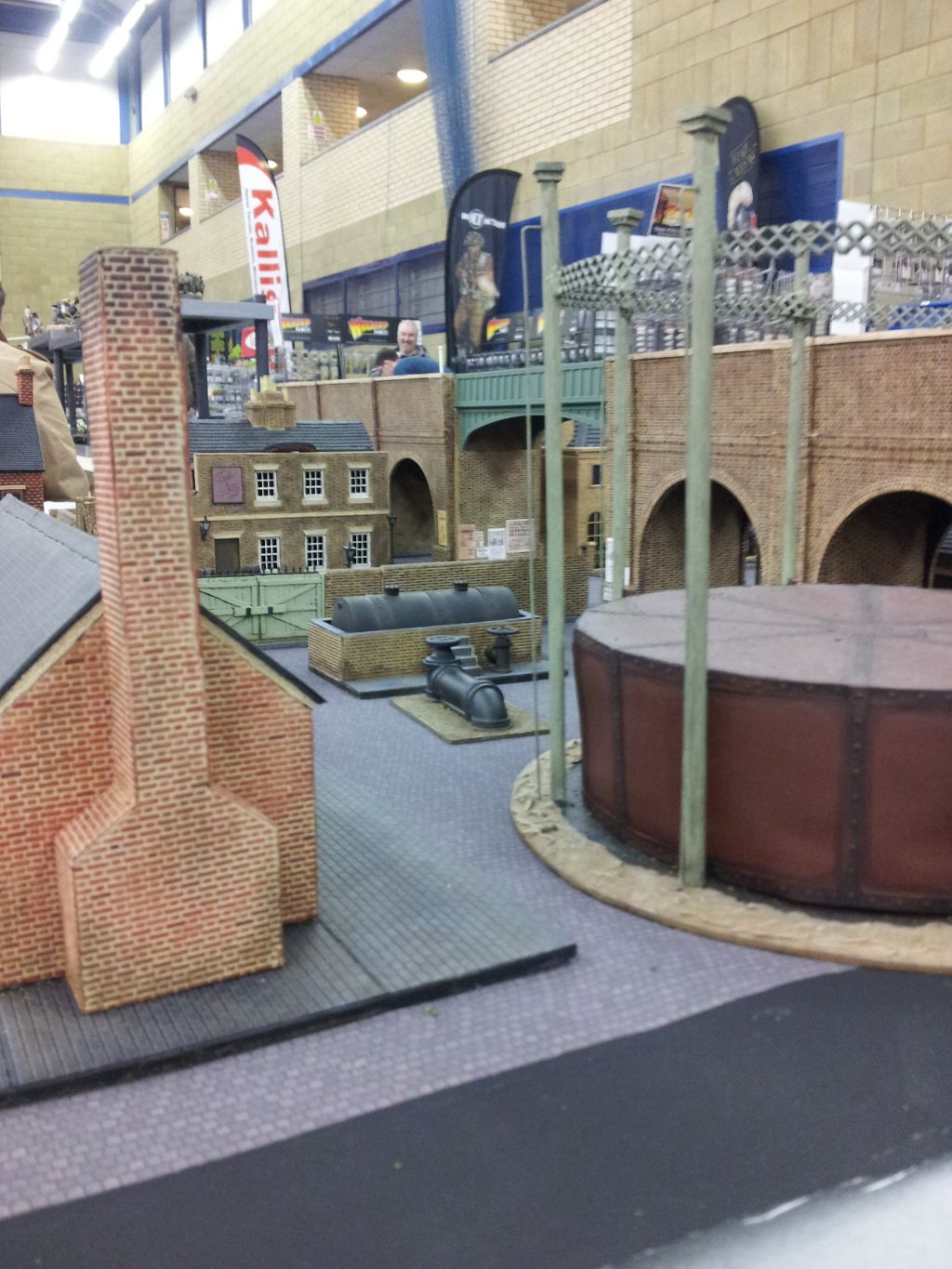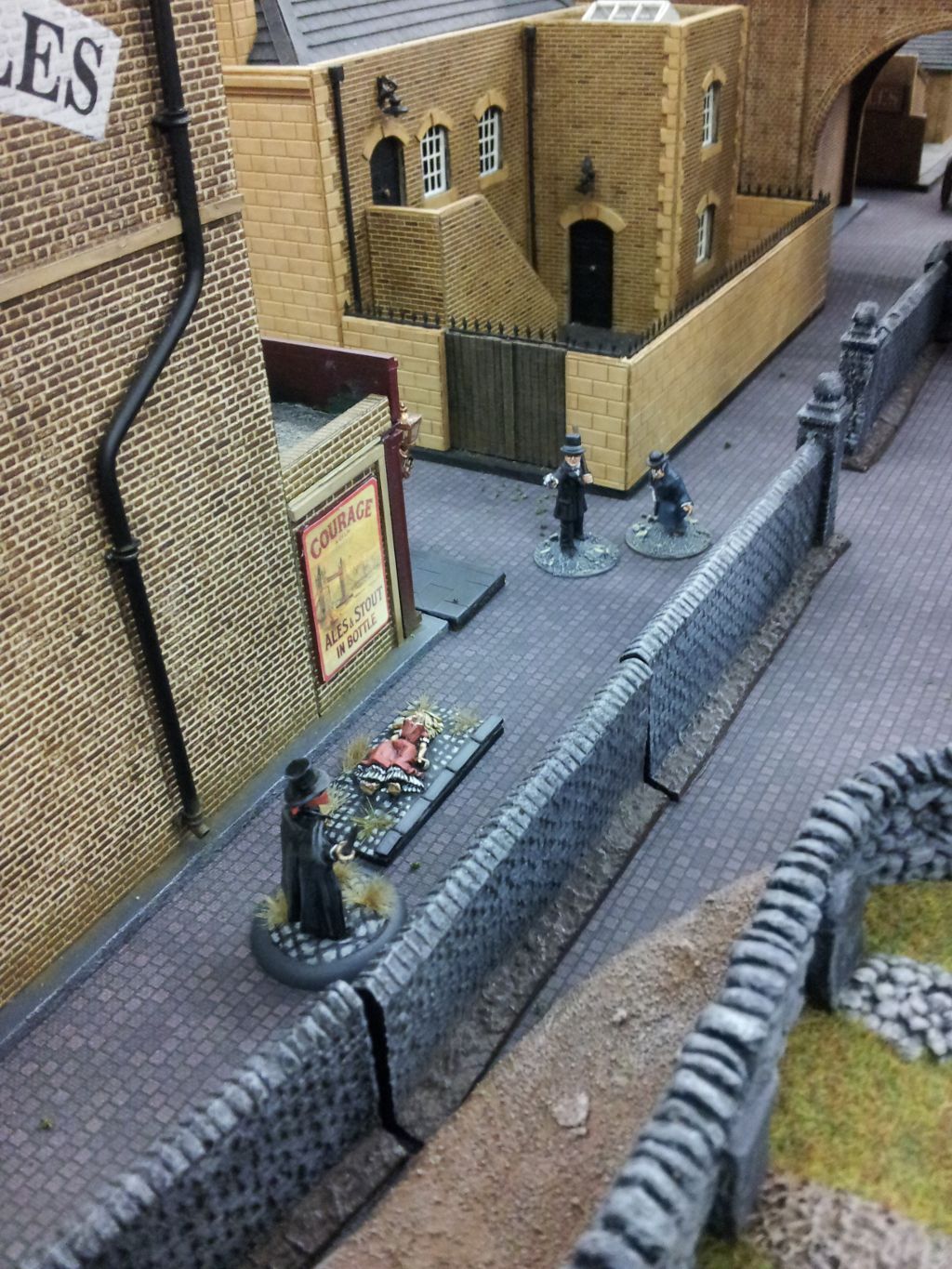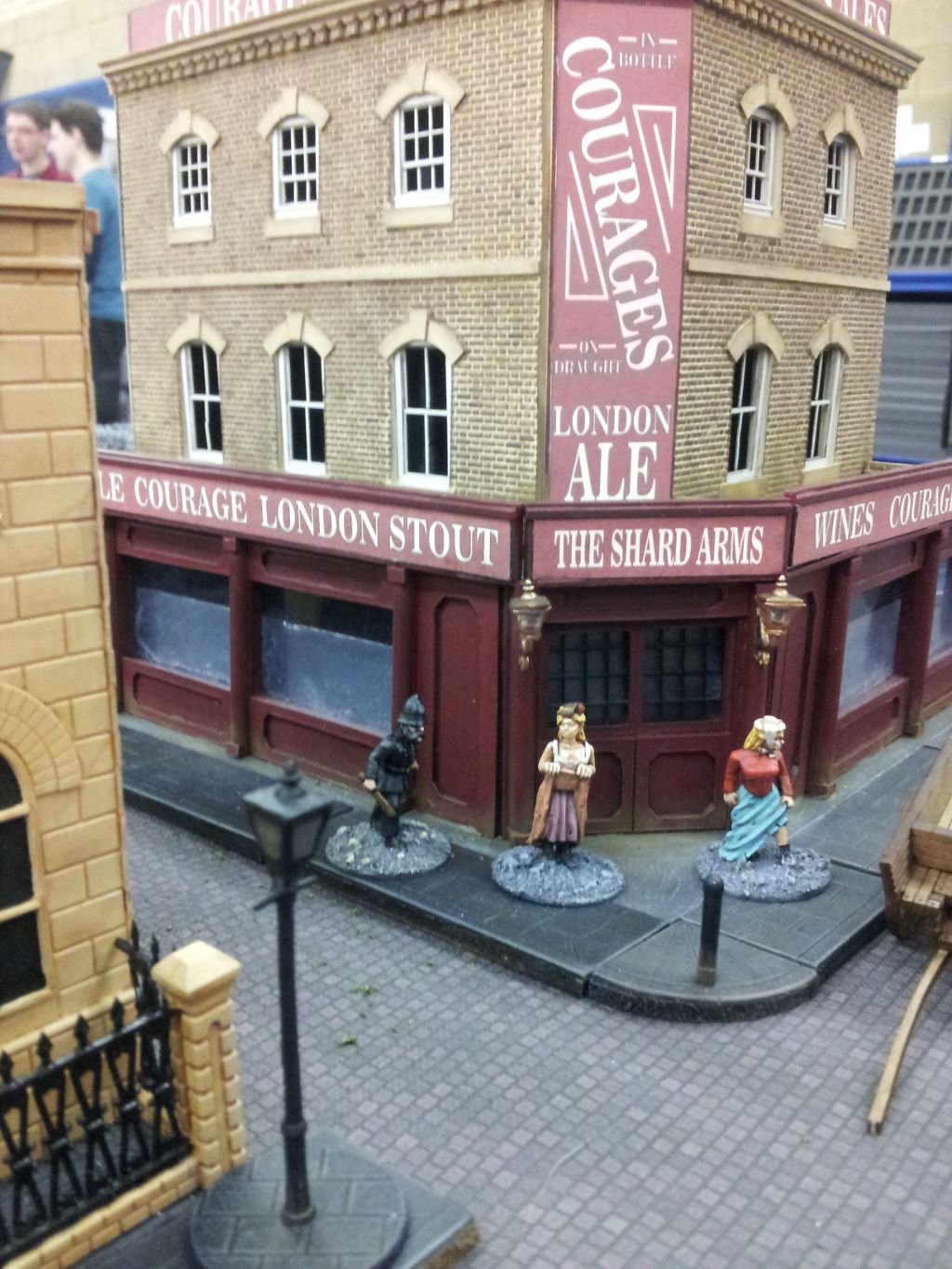 Epilogue
Some amazing stuff there, and although I am – as I said at the start of this post – slightly jealous,  I do also find it inspirational and I hope you find it that way too. 🙂
All the best!