Police Box Pewter Pendants
First off I'm now selling a range of Police Box Pewter Pendants! Made famous by Doctor Who's TARDIS, the police box is a great icon that has been made into all sort of things like Purses, Cat Fort and tea-cosies. Now, pewter pendants are on the scene!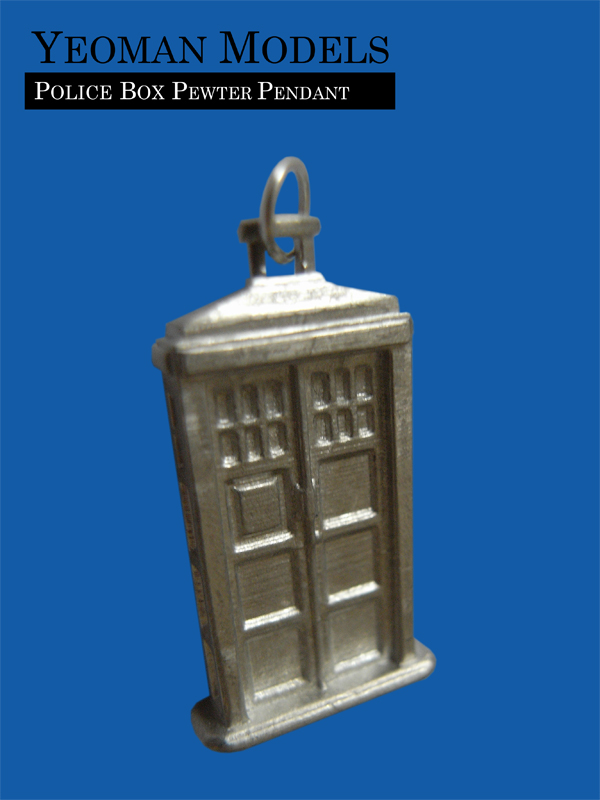 They measure 30mm x 12mm x 6mm. Made from lead-free pewter. It is detailed on all four sides and also has a 5mm jump ring attached. You can buy it worldwide from my ebay or Etsy store.
50 Shades of Blue
Recently I have been delighted to receive two great photos from people who have painted up some of the Yeoman Models resin Police Box's.
The first is by Francisco from Spain where this 1:72 Police Box (and soon a 1:56 Police Box) is forming part of a wonderful Victorian England City diorama. The diorama's pretty new at the moment but will soon be filled with colourful Victorian characters. The Peeler's keeping the peace for now, but I think that Jack the Ripper might be around the corner!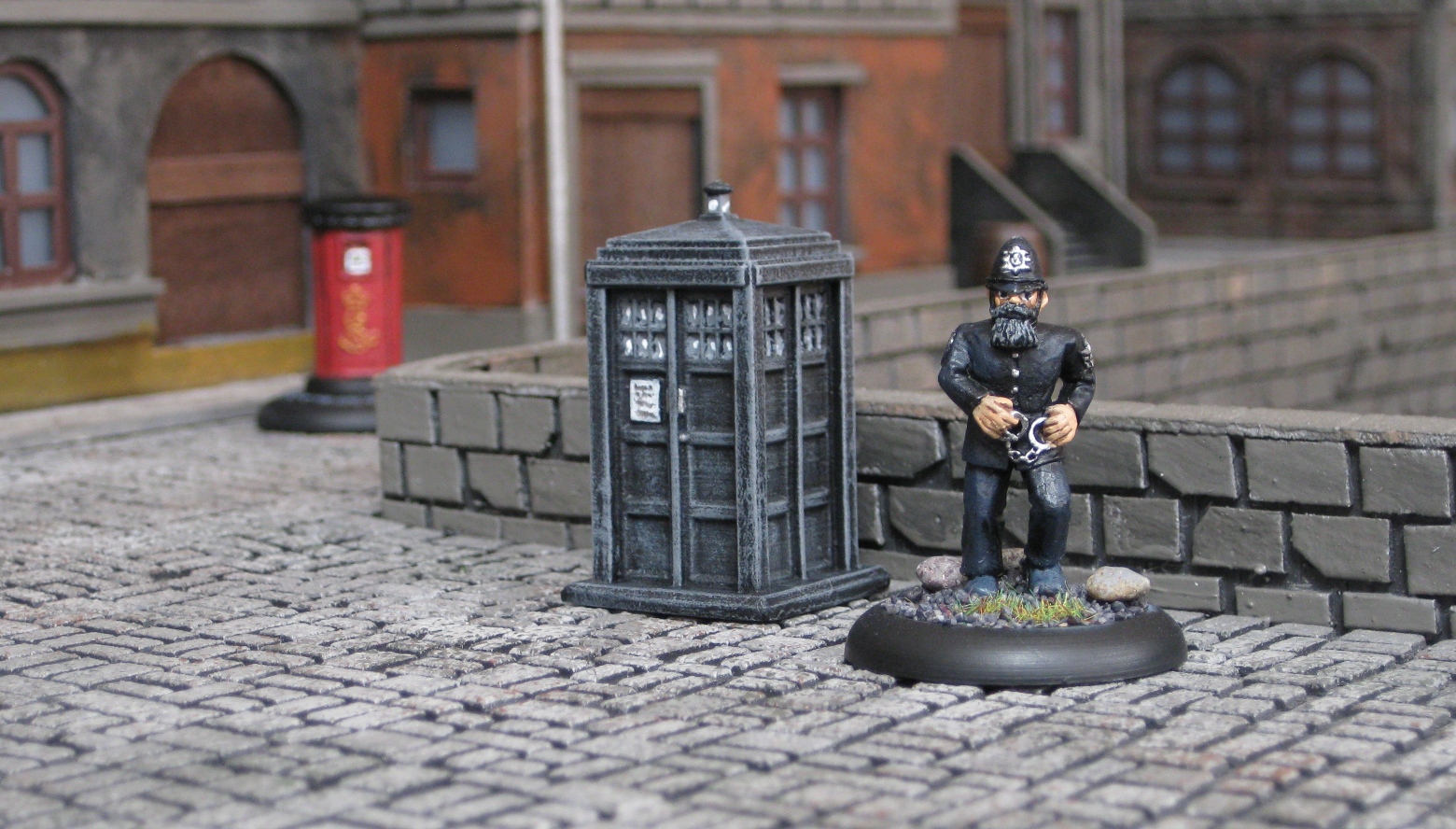 The second picture is a work in progress from Illinois, USA. The signs were printed paper stuck on with carpenters glue and all painted using enamel based paints.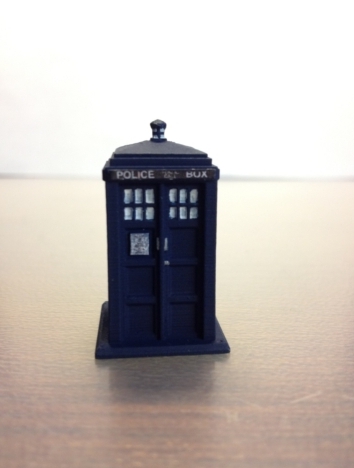 All great Police Boxes that The Doctor himself would be proud to travel in I'm sure!
I myself painted a large number of Police Boxes and other miniatures for a model train enthusiast recently. Here they are pained and primed.
A forest of call boxes…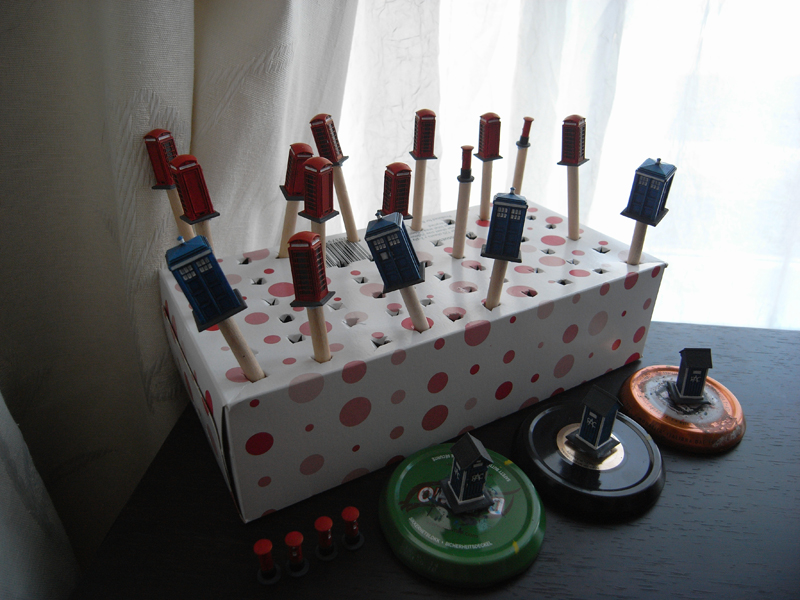 A brigade of call boxes…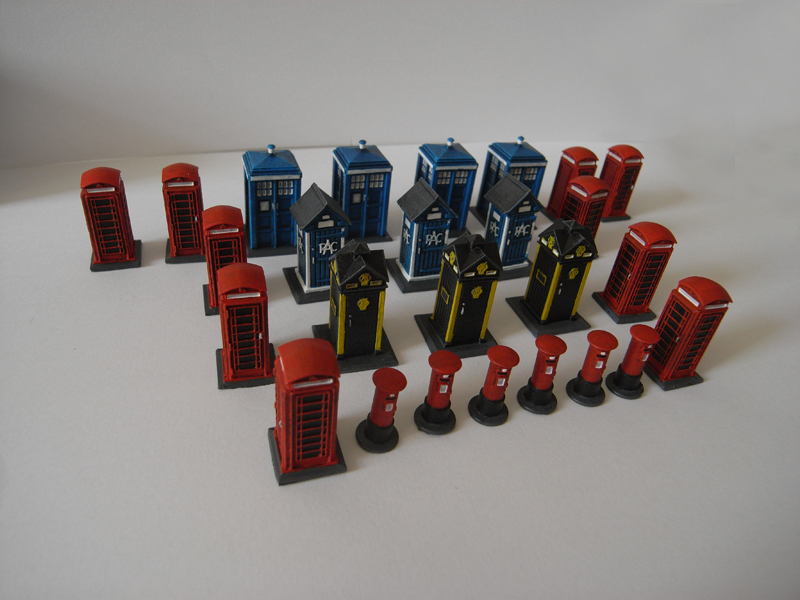 Painting Doctor Who
If you want to see some amazing miniature painting work, you must check out this link to some amazing painted work for any Doctor Who fan. Or check out his Photobucket page here. Looking at these images makes me Slitheen green with envy. Check out the work Andy has done on Morbius, The Meddling Monk and The 6th Doctors outrageously colourful costume!  Amazing Stuff. Can't wait to see more of his work.
Operation: Market Garden
Here are some pictures from our Antipodean brothers from Tasmania. Miles and his Kingston Bunker Rats have made a massive tabletop wargaming layout of the now infamous Operation: Market Garden. The following pictures are showing some work in progress but as you can see it's brilliantly detailed and vast!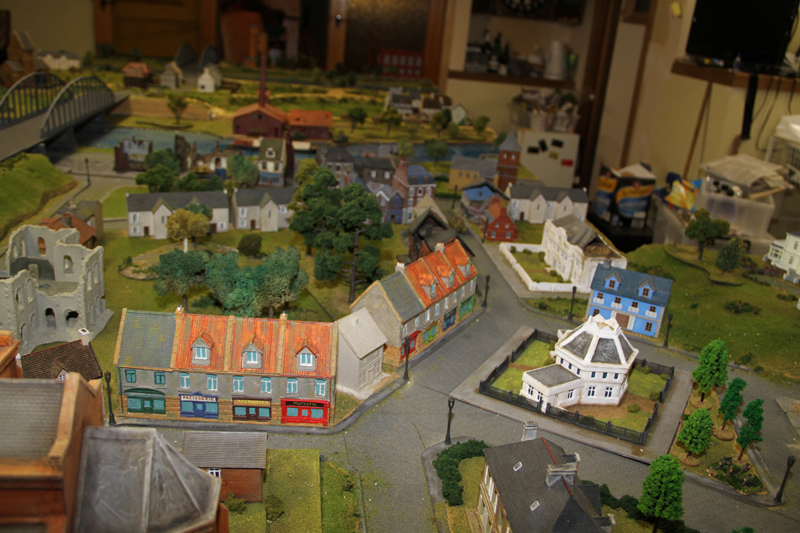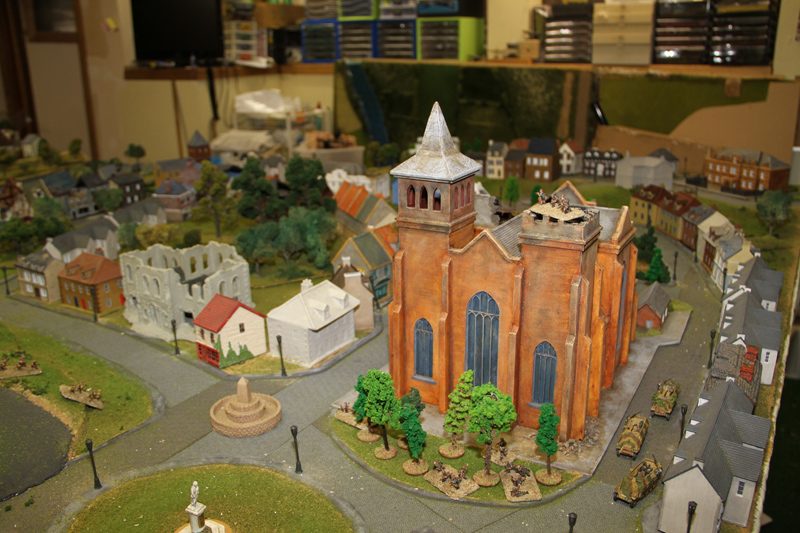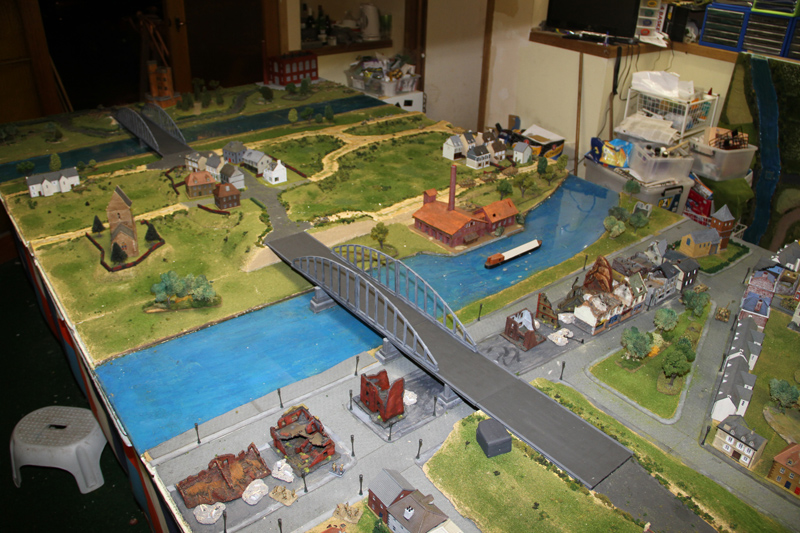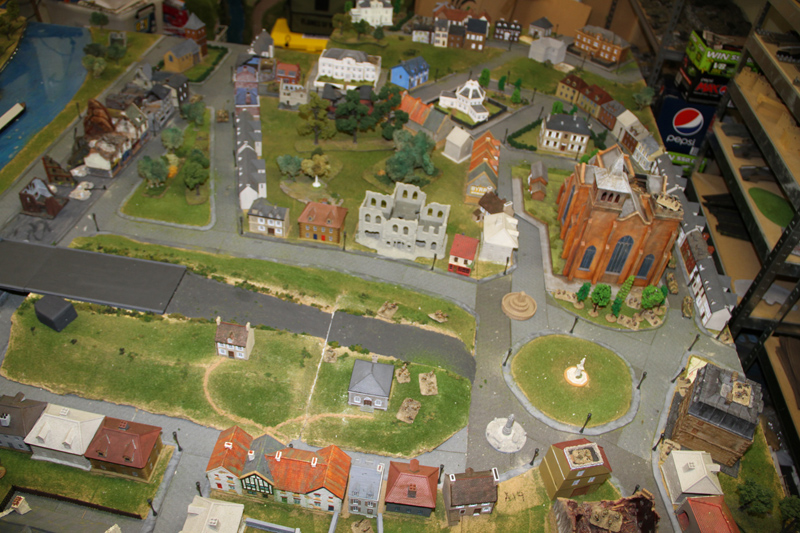 They'll hopefully finish it by the end of the year (fingers crossed some of my Nissen Hut miniatures will be included) and if that wasn't enough, they plan to build a bombed-about Stalingrad next year! They are going to need buckets of rubble for that!
Marston Magna
A change of pace from war-torn Europe now to the more serene and gentle miniatures in Somerset's Marston Magna. Click here to see a world of steam trains created by Alan Poole. Alan has done a fantastic job of making this train Layout that is the combination of a permanent build and two exhibition layouts. Click the link and see the photos and diagrams of the build and read all about it.
Epilogue
Well, that's the end of this post! It was a long blog! The up and coming news is that I have made some more miniatures that have all been requested from a variety of miniature fanatics. They involve trains, Victorians and Demons… but not all at the same time. As soon as they are moulded and cast I will no doubt tell you all about them.
Until then, keep rockin'!