V1 READY FOR TAKE OFF!
It's been a while coming but the V1 Flying Bomb miniature is now ready for take off!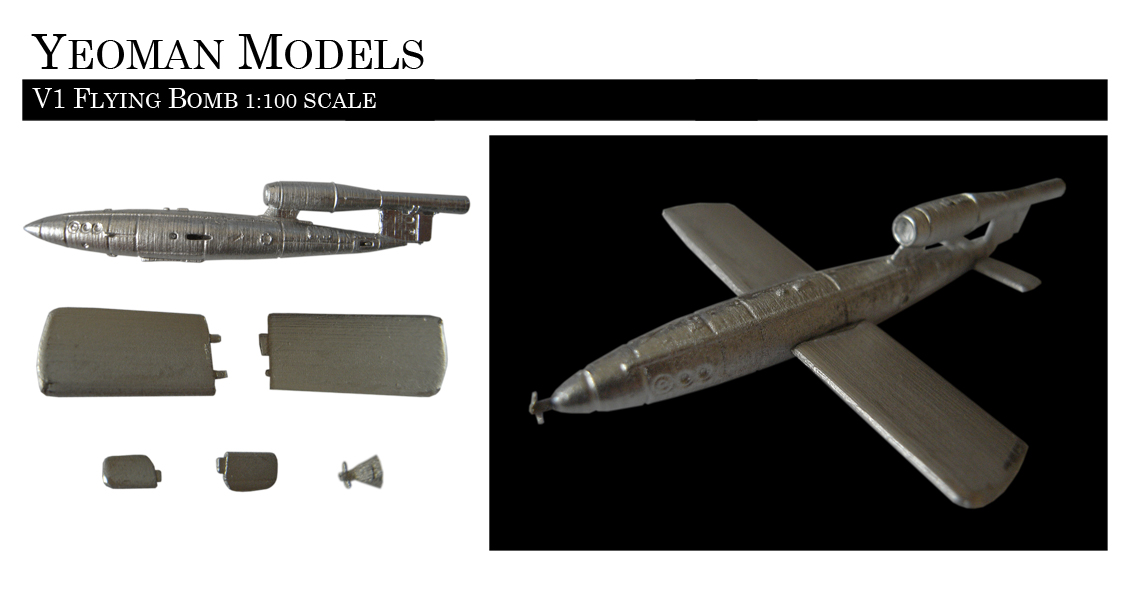 This miniature is a 1:100 scale model of the V1 and is compatible with Flames of War tabletop game. It's cast with a white metal that contains lead so it's unsuitable for small children.
As you can see, the V1 comes in a number of parts that require cleaning and assembly but with a steady hand – and superglue – you'll be ready to paint it in no time!
It measures 80mm x 53mm x 14mm and comes supplied with building instructions and information about the real V1.
If you want one, it's for sale on eBay here!
I'm mid way through painting one, and as soon as I finish I'll post it on the blog here. I'm painting it based mainly on this image from the V1 at Imperial War Museum. My V1 will hopefully look the same but less battered about!
EDINBURGH CASTLE
I had an email a little while ago from an amazing model maker called Jack saying that one of my 1:100 Police Box miniatures will be used in his model of Edinburgh castle. I'll shut up now, just look at the pictures he sent!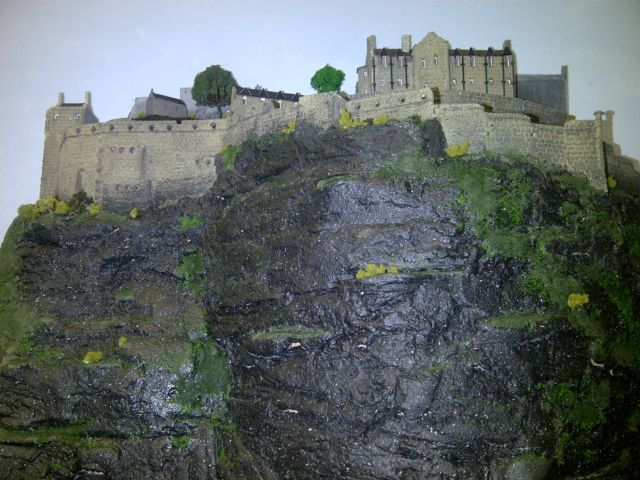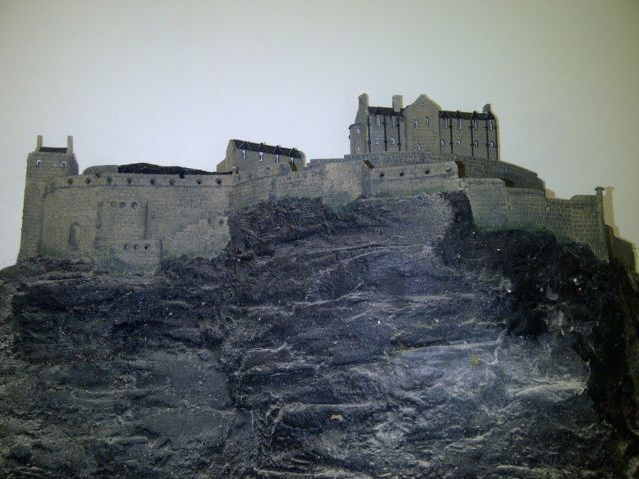 It looks terrific I think you'll agree. He made the entire thing from scratch. The cliff was made with a combination of  polystyrene and plaster and the castle itself was made using Linka moulds for some stone work and Jack's own incredible modelling skills. I hope to see updated photos in the future. It looks like a great project that's really coming along and looking great!